Symmetry's New Client Support Center is Here!
As a result of Symmetry Software's focus towards driving a positive client experience with each interaction, we are excited to announce that we have launched our new Symmetry Client Support Center!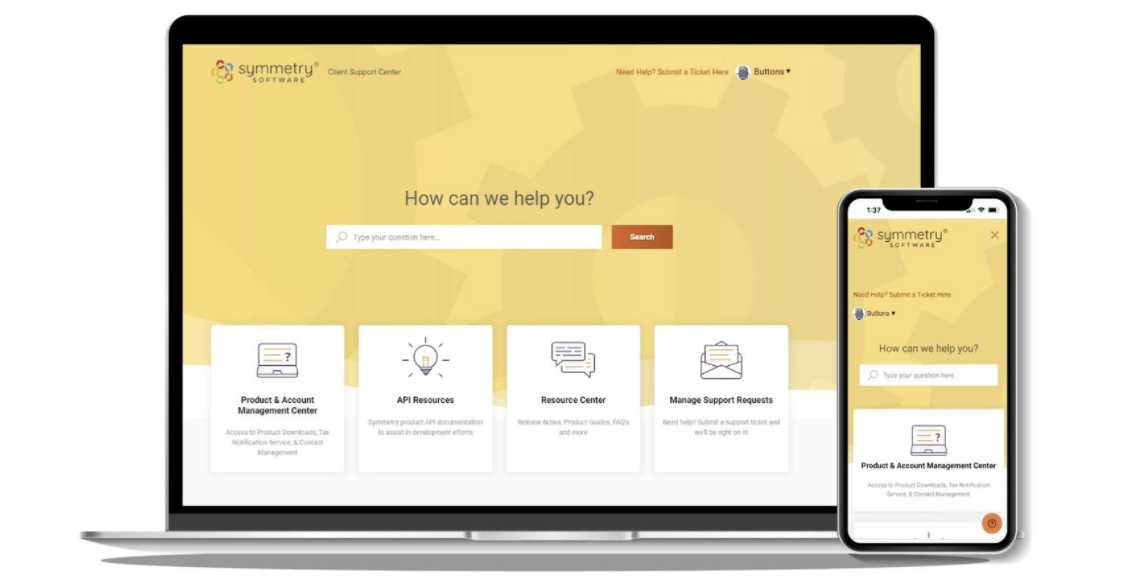 What's exciting about the new Symmetry Client Support Center:
Provides easy access to all product resources and ticket management and improves your overall experience with Symmetry's experts.
Recommends articles with useful information that may be viewed prior to final submission of an inquiry.
Supports enhanced search optimization across the new Knowledge Base to help you find what you are looking for effortlessly.
Gives instant access to Symmetry product information with the ability to follow key topics of your choice.
Allows clients to provide real-time feedback on all documentation.
Delivers an optimized mobile experience so you can now take the Client Support Center with you wherever you go!
Getting Started!
On March 2nd, you should have received a welcome email from Symmetry Software with the following subject:
"Create a password for Symmetry Software"
This email contains an invitation link to verify your account and login to the new and improved Symmetry Client Support Center. (If you do not currently have access and you would like to obtain access, please contact your company's designated administrator).
Signing in is easily done by verifying your email address from the welcome email and specifying your password.
Once complete, you will have full access to the new Client Support Center to review product articles, content, and any submitted inquiries for the Symmetry Support team.